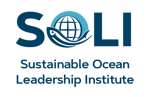 Sustainable Ocean Leadership Institute
Welcome to the SOLI CPD Program
Here's how it works
The Sustainable Ocean Leadership Institute (SOLI) will create a community of leaders, who are inspired and empowered to implement change, and drive best practice in their organizations and across the sustainable seafood sector where needed.

SOLI was originally launched in 2016 as a leadership development program for the seafood sector. Over five years of program testing, stakeholder engagement, and global events, we learned that, while such education and experience opportunities were welcome, the model relied too heavily on the ability to travel and a significant budget. People wanted a leadership and learning program, but more flexibility was needed. Continuing Professional Development, tried and tested as a learning program around the world, was identified as providing that flexibility.
Continuing Professional Development
SOLI supports the ongoing development of the sustainable seafood industry through Continuing Professional Development (CPD), which enables individuals to broaden and deepen their learning. CPD programs have been shown to both attract and retain strong talent, while supporting individuals on their career paths. SOLI can therefore attract new talent, retain the best talent, and provide opportunities for growth while helping build an alumni of leaders for sustainable seafood.

CPD programs worldwide are helping to build leaders and enable change makers. You can now benefit from a CPD program within the sustainable seafood sector.

We are currently Beta Testing the SOLI platform. If you'd like to be advised when it is open for subscriptions, or would like to help test it before then, please reach out to soli@responsibleseafood.org for additional information.
How to get involved
EMPLOYEES:
You can join SOLI as an individual and use the Continuous Professional Development platform to build knowledge, share knowledge, connect to other professionals and keep a record of your activity in your unique SOLI passport.
EMPLOYERS:
Worldwide Continuous Professional Development is seen as a valuable tool both to help identify individuals committed to building their career, while allowing for individuality and different ways of learning. CPD helps build tomorrow's leaders and today's change makers. As an employer you can use it in recruitment and also as part of a training benefits package for your employees.
THIRD PARTIES/ASSET CREATORS:
Do you have education material or events to be considered for the SOLI program? We welcome a range of tools and materials including interactive online education, events or webinars, lectures, field trips, and in-person events. Please get in touch, thank you.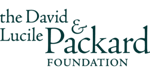 We gratefully acknowledge the funding support of The David and Lucile Packard Foundation.